Our Philosophy
Zoos are places where people can enjoy learning about the animals that have been
entrusted to us from nature as Animal Ambassadors.
We at Asa Zoological Park endeavor to give the animals a comfortable habitat where
they can be healthy. By showing the animals' energetic lives, we are working to foster
rich sensitivity and consciousness of nature in the hearts of park visitors and to allow
proper understanding of the relationship between humans and nature.
We strive to respect all living things on this planet and protect nature, in order to
maintain a peaceful and prosperous society.
Admission Fees
Individuals
Groups
(30 or more)
Annual Passport
Adults
(18 and older)
¥510
¥430
¥1,560
Seniors
(65 and older)
¥170
¥130
¥510
High school students
and/ or those under 18
¥170
¥130
¥510
* Infants, preschoolers, elementary and junior high school students are free.
* Those 65 and older must show their ID, such as a passport, to receive the discount.
* Foreign students studying in Japan are free with school identification.
Parking Fees
| | | |
| --- | --- | --- |
| Cars | ¥450 | Parking spaces available for 1,200 vehicles. |
| Buses | ¥1,400 | |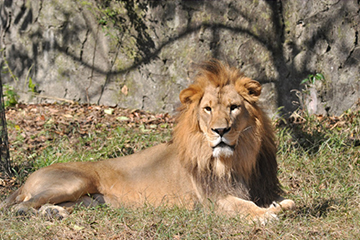 Open Hours
9:00 - 16:30
(Entrance to zoo is until 16:00)
Closed
Thursdays
* If a national holiday or August 6 falls on a Thursday, the Zoo will open.

December 29 - January 1
The Zoo will extend operational days during busy seasons.


Directions
By Public
Transportation

■From Hiroshima Station (Bus)

Exit Hiroshima St. from the South Exit and go down the stairs
Find animal photos on pillars as you walk the under-ground passage
Find the stairs toward Platform B
From the No.9 bus stop, take the Asahigaoka bound bus(Hiroshima Dentetsu Company)
Get off at the Dobutsu-koen(zoo) bus stop

■From Hiroshima Station (Train and bus)

Take a JR train going to Shin-Hakushima and transfer to the
Astramline there. Get off at Kamiyasu.Then, from the Kamiyas
stop, take the bus bound for Asahigaoka or Imuro and get off at
Asa Dobutsu-koen (zoo). 45 minutes total.

■From the A-bomb Dome (Bus)

Take the bus bound for Asahigaoka from the Kamiya-cho stop
and get off at Asa Dobutsu-koen (zoo). The bus stop is a 4-minute
walk to the east of the A-bomb Dome. 50-minute ride.
By Car

From downtown Hiroshima, go straight down Route 54 along the
Astramline and turn right at the Kamiyasu crossing just after
Kamiyasu Station. 40‐minute drive.
It is a20‐minute drive from Hiroshima‐kita, Hiroshima, and
Itsukaichi Interchanges.
Rental Fees
Fee
Number
Strollers
¥350
205
Coin Lockers
Large
¥200
6
Small
¥100
20
Wheelchairs
Electric
Free
5
Manual
Free
9
Mobility Scooters

500 yen,2hours
+150 yen
3
Restaurant / café / shop
【Open】10:30 am 【Close】15:30 pm(Last Call 15:00 pm)
・ Café and Restaurant Baku Baku serve a variety of meals.
・ Café Donguri serves a number of light meals and desserts such as ice cream and shaved ice.
・ Both places serve alchol with eat–in and take‐out options.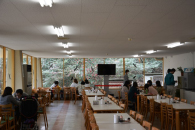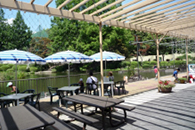 Baku Baku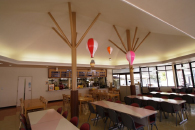 Donguri
Zoo Rules
・Do not feed, threaten, or throw items at the animals.
・No pets, such as dogs or cats, allowed.
・Do not engage in behavior that would disturb other visitors. (e.g. ball games)
・Smoking is permitted in the five designated areas around the zoo.
Recommended animals in ASA ZOO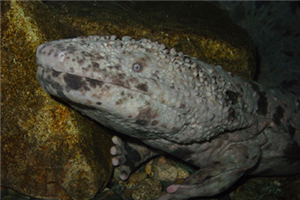 Japanese Giant Salamader
(The largest amphibians in the world)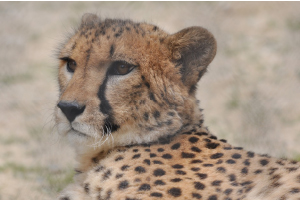 Cheetah
(The fastest mammals in the world)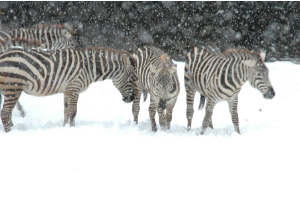 The Herd of Zebra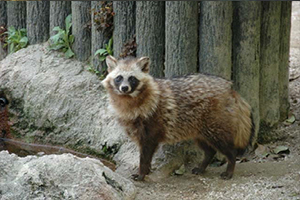 Raccoon Dog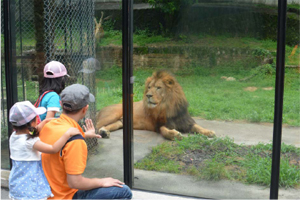 Leo Glass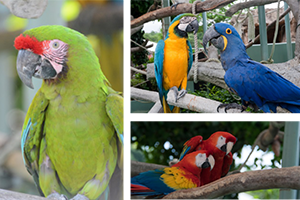 Parrots